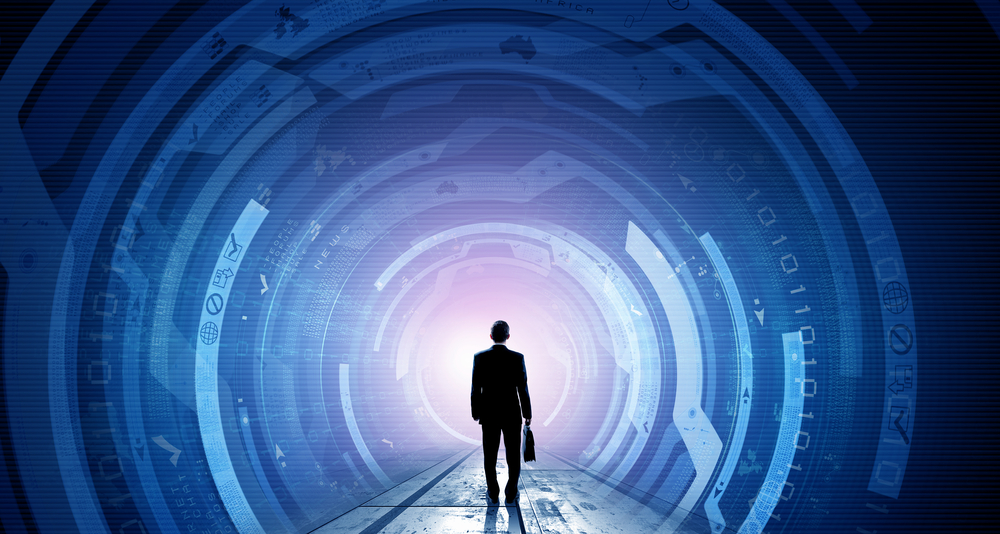 AI and the Employee Experience
In our last blog post, we discussed how Artificial Intelligence, AI, is rapidly becoming an indispensable tool in personalizing and enhancing the employee experience. We cited a Forbes article that recounted the number of ways AI redesigns the employee experience to create a happier and more productive workforce. In this post, I'd like to take a deeper dive into how HR can harness this phenomena and find the balance between the human and AI that will be so critical to an organization's success.
Digital vs. Human
According to another Forbes article, the future of HR is both digital and human as HR leaders focus on how to equalize the combination of human and automated work. This apparent dichotomy is driving a new challenge for HR: how to harness the power of AI while working to make HR more personal, human and intuitive. The article states that as we enter 2019, it's the combination of AI and human intelligence that will transform work and workers as we know it.
Ten AI Trends to Watch For
The article cites the following trends that HR Leaders will have to be prepared to face:
AI plus human intelligence enhances the candidate experience. For many companies the first foray into artificial intelligence will be in talent acquisition. This is where companies can see immediate results in an enhanced candidate experience that is seamless, simple, and intuitive.


Uniquely human skills will grow in importance. Even though AI will replace many jobs, new emotional intelligence skills, such as empathy and enlightened attitudes will emerge as critical success factors.


AI will help workers do jobs better. The focus for 2019 will be on deciding how to use AI to help workers do their jobs better.

Investing in AI

will help to re-imagine jobs and work processes, as well as grow profits and revenue.


New jobs will be created using AI. The question for HR leaders is what are new job roles in HR that are on the horizon as AI becomes integrated into the workplace?


An AI ready workforce will be critical to an organization's future. As employees depend on the insights of AI to do their jobs, developing an AI ready workforce will be a competitive advantage.


Skills-based hiring gains traction. Skills-based hiring may start by changing a job description and removing a degree requirement, but it requires shifting mindsets on where and how a company sources talent.


Workers will trade money for meaning at work. Increasingly workers are searching for meaningful work, a workplace that aligns to their values and a supportive and healthy work culture.


Two powerful employee perks emerge: access to natural light and career development. A recent poll of U.S. employees found that access to natural light and views of the outdoors was the number one attribute of the workplace environment. Companies are also creating more opportunities for internal career mobility.


Virtual reality is transforming corporate training. A growing number of heads of global learning and development are piloting Virtual Reality (VR) to train employees.



HR call to action: preparing for the future of work. As the pace of change accelerates, it is more important than ever for C-level executives to agree on a shared vision in the age of AI. Preparing for the future of work is a team sport.
The Future of Work is Here
There is no doubt we are living in a chaotic time. As technology permeates almost every aspect of our lives, it is wise to worry about the loss of the human element. But, I see a ray of hope in the research we just cited. It appears that far from obliterating the human aspect, AI can enhance and engender a much kinder and gentler workplace. Isn't that what it's all about anyway? So let's not be afraid of embracing AI. It can only make us better and that's a good thing.
Learn more about how Incentra can help you create a plan to maximize the employee experience while also using AI.