A Fresh Start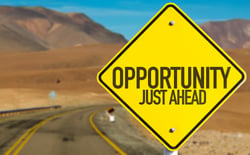 Well, it's here again; the time we like to start with a clean slate and resolve to do better than last year. That includes recharging your employee recognition program and injecting a new level of excitement and enthusiasm into your workforce. This doesn't have to be an overwhelming task. Some simple ideas can animate your employees and add some fun and enjoyment to your workplace.
Some Easy Suggestions
The Houston Chronicle, recently published an article entitled, "Five Things to Motivate Employees in a New Year." The ideas are fairly straightforward, easy to implement, and the best part is they won't break the bank. They would certainly have a positive impact on employee motivation and go a long way in keeping your employees engaged and dedicated to your company's success.
Five Initiatives to Implement in the New Year
The Chronicle lists the following activities as excellent ways to motivate your employees to have fun and make achievements at work:
Share Ownership of Decisions - Rather than continuing to tell your employees what you want done and how to do it, give them ownership in the decision-making process. Hold meetings where you share your ideas and ask for employee opinions. By allowing employees to participate in important decisions, they will develop a sense of purposefulness and control and gain motivation.
Hold Motivational Meetings - At the end of every week, hold a quick meeting with employees to share their "roses" and "thorns." "Roses" are an employee's positive experiences for the week that can serve to motivate others. "Thorns" are pitfalls an employee encounters that other employees may be able to offer input about and help solve. Employees will also welcome the chance to share their successes and challenges with you and their co-workers and experience a supportive vibe.
Celebrate Often - From break room birthday celebrations to happy hour parties, make an effort to celebrate as often as possible. Celebrate one time for all employees who were born in that particular month. Taking a little time to bond socially and relax can benefit your employees and motivate them to keep coming back for more.
Have Fun - Think of ways to have fun at work. Employees will stay motivated if you keep things interesting and entertaining. For example, run goal-related contests each month of the year to encourage employees to develop focus and work harder. Give winners a choice of awards, such as tickets to a local amusement center or a spa gift certificate
Give Surveys - Create an online survey every month that offers employees a chance to give input. Create a survey that asks for employees to choose one thing, from a list of options, that they think would improve their work environment or help with their goals. Evaluate the surveys and implement the suggestions that are most popular.
Click here to download and read our whitepaper 7 Elements of a Great Workplace Culture. It outlines some additional ideas for creating a culture of recognition.
Make a Commitment
Like all resolutions, you have to make a commitment to stay true to your resolve and stay faithful to your plan. These five ideas offer you a way to recharge your workplace and energize your employees at a minimum cost and a maximum good will. Giving your employees the opportunity to participate in the decision making process and having fun while doing it will raise your level of employee engagement exponentially. This will be the easy part. We can do the hard part. Leave the heavy lifting of your Rewards and Recognition program to us. We're standing by to help.
Give Incentra a call today for assistance with employee recognition and your resolutions for 2019.
Phone: 888-899-7295
Email: solutions@incentracorp.com