Welcome to the Future!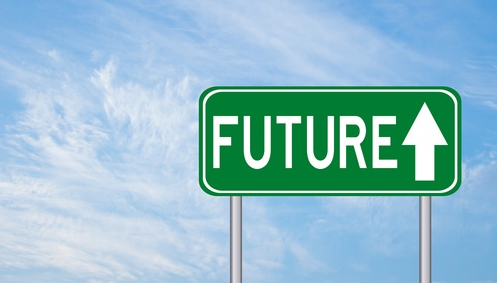 Last year Forbes published an article entitled, The Consumerization of HR. Just for fun, I decided to look up the word, "consumerization."
Here's what I found: "Consumerization is the specific impact that consumer-originated technologies can have on enterprises. It reflects how enterprises will be affected by, and can take advantage of, new technologies and models that originate and develop in the consumer space, rather than in the enterprise IT sector. Consumerization is not a strategy or something to be "adopted." Consumerization can be embraced and it must be dealt with, but it cannot be stopped."-Gartner
Consumerization has certainly arrived and is not leaving anytime soon. How will it transform the workplace and, in particular, HR's role? Let's take a closer look.
Consumerization and HR
According to the Forbes article, consumerization of HR refers to creating a social, mobile, and consumer-style experience for employees inside the company. In other words, employees are expecting to encounter the same social and collaborative tools and experiences in the workplace that they enjoy in their everyday lives. HR needs to give workers the kind of experiences that the company hopes to provide its customers; namely a meaningful experience of the organization's brand. So how can organizations create the same quality of experiences for its employees as it does for customers?
Download 7 Elements of a Great Workplace Culture here.
Embracing Consumerization
The Forbes article cites the following trends to watch as organizations strive to rethink the workplace experiences they offer to their employees:
The workplace as an experience – employees are looking for far more than a paycheck and benefits. The essence of the "workplace as an experience" is where all the elements of work—the physical, the emotional, the intellectual, the virtual, and the aspirational—are carefully orchestrated to inspire employees.
The blurring of marketing and HR – organizations need to create one consistent employer brand value proposition, both internally and externally.
Employees become brand advocates – companies have discovered their own employees can be advocates for their brand and are finding out this is good for business.
Workplace flexibility is the new norm – companies which view workplace flexibility as a strategic imperative rather than an employee perk will benefit by attracting, engaging and retaining the best talent.
The gig economy workforce expands – the rise of the gig economy worker is forcing organizations, and HR departments in particular, to re-think how they source and develop non-traditional talent.
Workspace as cultural differentiator – The space goal for companies is to provide employees choice in selecting a work environment that gives them flexibility to move from one space to another during the day.
HR is a team sport – The essential question for HR leaders, is how to develop more robust partnerships with other C-Suite officers to create memorable and engaging employee experiences.
Implications for Employee Recognition
Obviously, the way we recognize and reward our employees in such an experience-oriented milieu will also require a transformation in our thinking and approach. If we really hope to delight our customers, we must first delight our employees. Achieving an all-inclusive, technology-rich recognition solution for an increasingly diverse and multi-faceted workforce is no small task. Consumerization of the workplace is here to stay. We can help you take it head on.