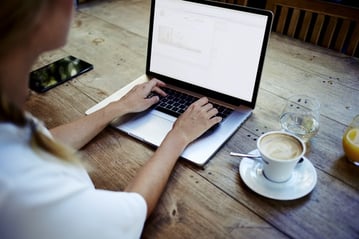 Change Is in the Air
Something new, fresh and invigorating is happening to the traditional office workplace. Instead of the coveted corner office and cubicle pecking order, today's workspaces are evolving into open collaboration centers, virtual workstations, comfortable lounging areas and flexible work schedules. Workers are now being offered an incredibly versatile milieu in which to cooperate, work together, pool resources, and team up in ways previously unimagined.
What Does This Mean for HR Managers?
So how will HR be impacted by these changes over the coming year? In a recent article in Forbes titled "Ten Workplace Trends You'll See in 2017", the author states that these workplace changes are indicative of several very positive developments taking place within the U.S. labor market. Between 2016 and 2017, the improving job market will give both job seekers and employees more leverage, causing salaries to increase, employee benefits to expand, and investment in recruiting to rise. This will result in more accommodating work environments, the emergence of new technologies like virtual reality and wearables, and a more highly skilled HR staff.
2017 Trends Affecting How Workers Work
According to the Forbes article, several recent major economic and social themes are positively impacting how workers collaborate with their fellow workers, care about their workplace environment, receive feedback on their performance, and experience on-the-job training and development. These themes have definitely contributed to emergence of the following trends:
New focus on improving candidate and employee experience - Companies are learning that along with delighting their customers, they also need to create gratifying experiences for their recruits and workers. There will be greater emphasis on communications, training, wellness, workspace improvement, employee recognition, and flexible work days.
The rise of the blended workforce - Full time employees will increasingly be working with free lancers, both in the workplace and remotely. As more companies hire on-demand to solve key problems, more freelancers and full-time workers will need to work together. With many freelancers working at remote offices, the ability to manage without borders is going to become a critical skill globally.
Annual performance reviews evolve into more continuous reviews - Professionals today desire instant feedback, a behavior they've adopted from the instant gratification they receive on social networks like Twitter and Facebook. The annual performance review is coming to an end on a global scale as younger generations are especially impatient and unwilling to wait a whole year to learn about their strengths and areas of improvement.
Millennials meet Generation Z in the workplace - 2016 marks the first year that Gen Z is in the workplace, while a third of millennials are in management roles, some of whom have direct reports. Both generations will continue to put pressures on companies to transform the office, reward employees, embrace flexibility, and align the companies' interests with a cause.
Augmented and virtual reality revolutionize recruiting and training - Virtual and augmented reality can help close the experience gap for job seekers and allow employee training to be more engaging, less expensive and free of distractions. Companies are going to take it a lot more seriously in 2017 as new equipment, programs and opportunities surface.
Employee Recognition in the Spotlight
The impact of these trends, and others described by the author, is the overwhelming importance of a dynamic and vibrant workplace. It's important to remember that recognition is one of the key factors influencing an employee's overall work-related experience. In our next post, we'll discuss the 2017 trends that affect the way employers recruit, retain, train and structure their workforce. Stay tuned!