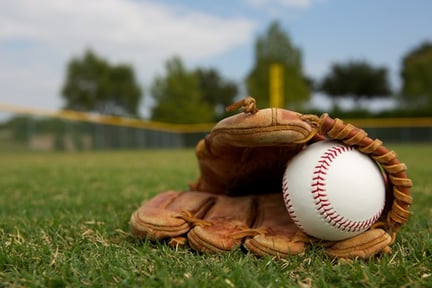 A Wake-Up Call for Employers?
In our last post, we discussed how current workplace trends are affecting workers' on- the-job experience. In this blog, we're going to take a look at how these trends are defining how employers, and in particular HR leaders, will have to adjust to employee expectations and requirements in a changing workplace environment.
It's a New Ballgame
As we've already seen, prospects for the U.S. labor market are on an upward trend. Both job seekers and employees will be expecting a heightened emphasis on extremely positive workplace experiences. Additionally, the workforce will become increasingly diverse with many workers working remotely, in ad hoc teams, and with flexible schedules. Employers will need to skillfully adapt to these changing workplace patterns with new employee-centered programs, restructured organizations, and adoption of emerging technologies.
2017 Trends – How HR Needs to Adapt
In the Forbes article titled "Ten Workplace Trends You'll See in 2017", the author describes how employers will have to adapt to the transformation happening in the workplace. Here are some of the ways HR leaders are confronting these changes head-on:
The war for talent heats up as the employer and employee contract continues to evolve - Employers have recognized that there is no lifetime employment contract and some companies are incorporating strategies of "tours of duty" to appease employees. There will be even greater emphasis on

corporate culture and values

than pay in order to retain employees.
Organizations restructure to focus on team over individual performance - One of the most fascinating trends is the intensified emphasis on teamwork regardless of employment situation, industry or politics in a company. While individuals have their own career agenda, companies are now increasingly structured in organizational teams because high performing teams will enable them to compete for the future.
Workplace wellness, and well-being, become critical employee benefits for attracting top talent - Companies are using wellness programs to lower absenteeism, attract talent, and save on healthcare costs. Companies realize that workplace stress is the biggest health issue that employees face so they invest in creating a more relaxing and healthier environment for them.
Companies get creative with their employee benefit packages and perks - Once you get past pay, the two most important employee benefits are healthcare coverage and work flexibility. Aside from these two major employee benefits, new ones are surfacing focusing around education and student loans, which is relevant due to the $1.3 trillion student loan crisis

.
Office attire and workplace culture becomes more casual - Today,

50% of managers say that employees wear less formal clothing than they did five years ago and nearly one-third would prefer to be at a company with a business casual dress code. With the rise of younger generations, and more employees working remote, there's no doubt that the workplace is increasingly casual.
Employee Recognition Even a Greater Priority
All of these trends add up to the indisputable fact that employee recognition is the cornerstone of an engaged, highly motivated, and gratified workforce. If you need to get creative with your employee recognition program, give us a call. We've transformed quite a few!