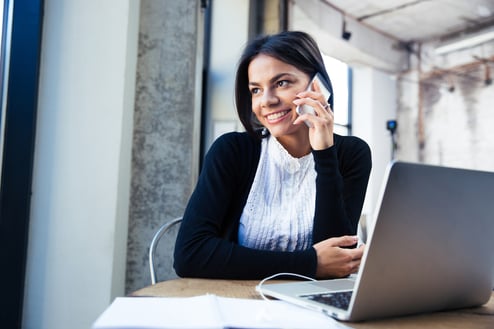 It will likely change many things in the world as we knew it before the pandemic, including permanently altering the way people view remote work.
Let's take a look at remote work prior to the pandemic. According to flexjobs.com, in 2020 before the start of the pandemic, there were 7 million people in the United States working remotely. And over the last five years, the number of remote workers has increased by 44%.
According to an article by ZDNet, 56% of companies worldwide already allow some degree of remote work. This number will likely become higher as businesses will continue to see the benefits of having a remote workforce.
In Ohio, it's been over four weeks since many office workers started working from home. The change in workplace came quickly, and employers and employees had to act quickly to get set-up to work in a new environment.
Workers who don't normally work from home had to quickly adapt and even develop some new skills, including communicating with their teams differently and learning new technology such as video conferencing. Kitchen tables have become desks; video calls have replaced in-person meetings; dogs, kids, grocery lists and laundry are the new distractions.
Even with managing kids at home and safely getting groceries, many workers are experiencing higher levels of productivity and satisfaction working from home. People are spending less time commuting and more time with their families. The cost of doing business has also declined for the most part as online meetings and online sales have become more prevalent.
A recent survey of 4,000 people showed that more than 60% said their productivity increased or stayed the same when working at home. Many reported starting work earlier in the day so they could spend more time with their family.
In addition, remote work is often less expensive for employers. According to CNN Business, it can be a savings of more than $11,000 per year per remote worker.
According to research, remote workers are also more likely to be engaged. Gallup research found that employees have the best engagement when they are working 3-4 out of 5 days in an off-site location. And a Staples Workplace Survey showed that 90% of employees contributed the flexibility in their work arrangements to a more positive morale.
If employees can be more productive and happy working from home, and if companies can save money by having remote workers, what will the future of the workplace look like? We think there will definitely be more people working remotely in the future and not just when they have to.
Incentra can help you motivate and recognize your remote workforce. Contact us today.