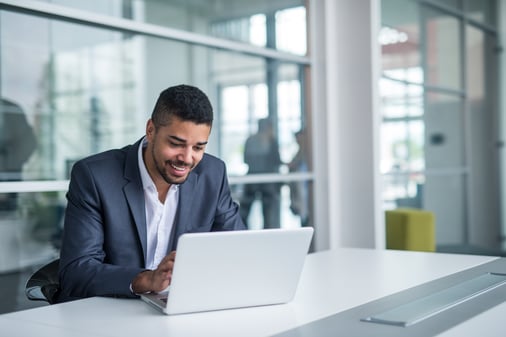 How Agile is Your Recognition & Reward Technology Platform?
It's no longer enough to have a stand-alone recognition and reward technology platform that does not integrate with all of your talent and human capital management processes. To be truly effective, your recognition technology platform needs to address every aspect of your HR operation. Is your technology platform that agile?
Expanded Role of a Recogniti

o
n & Reward Platform
In its August, 2018 Report, the Gartner Group makes the case that companies should embed recognition technologies into their human capital management systems as a key component of their talent and performance management operations. Gartner states that there are now four broad HR outcomes for using recognition and rewards:
Better policy compliance

Operational performance and incentives

Increased effectiveness in talent processes

Employee engagement
Gartner estimates that by 2022, 70% of large and midsize enterprises will use some form of technology for recognition and reward. But less than 25% will leverage its full potential across the different use cases.
Leverage Recognition & Reward Technology and Practices to Engage Your Workforce
Gartner goes on to state that using recognition platforms and rewards as part of the day-to-day work environment will help increase engagement levels — but only if the process is democratic and transparent and the platform itself is easy to use. Gartner defines the following characteristics that should comprise an integrated recognition and reward technology platform:
Recognition events are visible and can be linked to other talent modules such as performance management and learning.

Consistent user experience (desktop and mobile) with other functionality in the suite.

Easy accessibility to managers, approvals and reporting appear within the manager self-service screen.

User experience is optimized around the giver and receiver of recognition.

Greater flexibility to accommodate a wider-ranging and integrated recognition program.

Superior implementation experience with best practices and assistance with recognition plan design typically provided by a vendor.

Focused change management and ongoing program management assistance for customers before and after implementation.

Prebuilt analytics and dashboards for giver/receiver statistics.

More sophisticated monitoring and analysis of recognition activity to gauge participation and engagement and potential gaming of the system.
Agility Is the Watchword
Gartner states that recognition technologies can and should be used to improve employee agility and individual contribution. You're going to need an extremely agile recognition and reward technology platform to make this happen.
That's where Incentra can help. Request a demo of our software today and you'll receive an in-depth look at how our solutions can help your business.