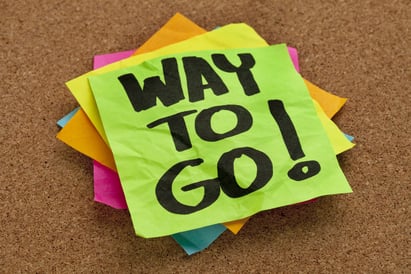 A Changing Environment
Many Sales Managers dread the thought that each year they need to create a new sales incentive plan. This task can be even more daunting in the light of current dramatic changes in sales roles and processes. As we discussed in a recent blog, subject matter experts are swiftly becoming key contributors to successful sales efforts. Changing buying patterns and more informed customers are truly impacting sales processes and the ways we compensate sales performance. So how does a manager begin to plan? Where do you start?
Some Useful Guidelines
I recently read an article published by the Printing Industry of America, that industry's national association. The article entitled, Guidelines for Sales, Incentive, Bonus and Recognition Plans, lays out an excellent strategy for designing a sales incentive plan. As you know, the printing industry is highly competitive and sales is the lifeblood of any printing company's success. So what advice does that industry's advocacy group offer?
Suggested Steps to Take In Plan Design
The article suggests the following steps as the place to begin the plan design:
Review company goals, strategies, and financial position.
Create a plan design team.
Identify keys areas to address with incentive, bonus, and/or recognition plans.
For each plan, identify its purpose and objectives.
Review market trends for such a plan.
Determine performance measures.
Determine funding for plan and ROI metrics.
Determine eligibility.
Determine payout levels.
Create plan document.
Test and model plan using several scenarios.
The Most Important Step – Communications
No plan, no matter how perceptively designed, will succeed without an outstanding communications plan. Getting buy-in for your plan from all impacted groups and individuals will be the ultimate line between success and failure. As sales processes and sales roles become more complex, it is even more critical that your entire team operate on the same wavelength with complete understanding of how they will be rewarded for their performance. This shared clarity will ensure that your people will all be operating at full speed despite differences in roles, responsibilities and skill sets.
Flexibility is King
It goes without saying that such a complex sales incentive plan is going to require a powerful and extremely flexible sales rewards and recognition technology platform. You'll need a technology solution that integrates sales, incentives and rewards in a completely configurable capability that is totally accessible by all your stakeholders. More importantly, you should be able to change up your program whenever your market demands it. So don't go it alone. Stop dreading your sales incentive planning. Find a partner who knows how to do this and how to take the dread out of sales incentives. Help can be just a click away.