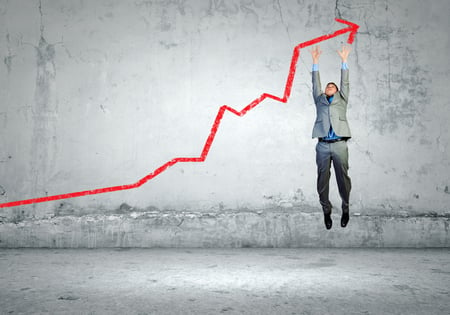 Company executives are often focused on increasing their bottom lines without seeing the relationship between employee engagement and sales. And sometimes compensation and commission packages are not enough to engage and motivate sales representatives. In this article, we will highlight how your company can use sales performance incentive funds (SPIFs) to motivate sales reps and improve performance.
Motivating and engaging your sales team is a year-round process, not just a one-time reward during the year. Whether it's closing new deals or finishing out a quarter strong, keeping reps engaged and motivated is essential to helping your company reach its goals. Engaged and motivated employees are happy employees.

SPIFs are a common way to incentivize sales reps, and SPIFs can be cash or non-cash rewards and incentives. In order to know which incentives to use, you need to determine which sales behaviors you want to reward and how your team responds to different incentives.

The more time and planning you spend preparing your incentive program, the greater your rewards will be. Here are some tips for using SPIFs effectively.
Identify Your Goal
First, the sales team needs to understand the goal of the SPIF. Is it bringing in new customers? Increased sales of a specific product? Closing more deals in the last month of the year? Be very specific about the goal you want to achieve and make sure your SPIFs drive the behavior to help reach that goal.
Be Unpredictable, Use in Moderation
SPIFs should not be used all time. The best results come when they are used in moderation and are unpredictable. For example, don't plan a SPIF for the first quarter of every year. The use of SPIFs should motivate reps to work hard all the time and then put in extra effort when a SPIF is in place.
Have a Set Timeframe
Having a set timeframe gives reps a deadline to be motivated to meet. Enough time should be given to meet the goal while being challenged, but not so much time that the reward becomes part of the sales reps' every day routine.
Keep SPIFs Simple & Specific
In order to be successful, SPIFs need to be simple and specific. It should be very clearly communicated that if sales reps do X, they will be rewarded with Y. There should be no question about what they need to do in order to get rewarded.
Analyze the Results

When the SPIF is finished, compare the goal you identified at the beginning to the results achieved. If the goal was not met, make sure you spend time figuring out why so you can use that information when creating your next SPIF.

When used successfully, SPIFs can motivate and engage sales reps to increase performance and help a company reach its identified goal.

If you need help creating a sales incentive program using SPIFs, contact Incentra.