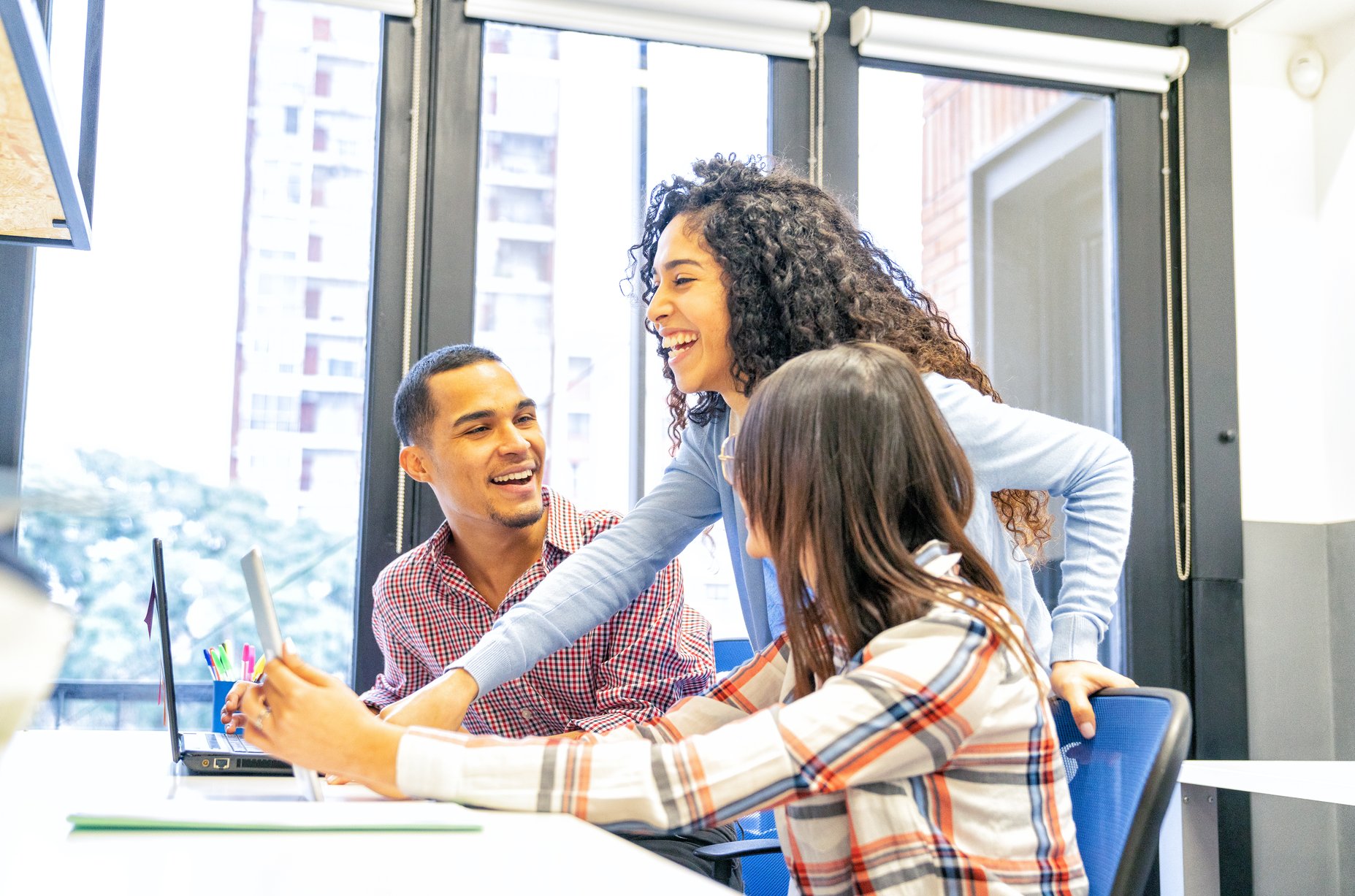 Recognition is important to each and every employee because it displays a passion for individual growth and affirms a job well done. Not only does it provide emotional benefits for employees, but in turn makes employees provide better service to customers, which can translate to employee and customer loyalty, more revenue, better brand reputation, and so much more.
Millennials in the Workplace
According to Forbes, millennials will account for 75% of the workforce by 2030. I am a millennial, so I know that we tend to place extreme value on certain things that other generations may not consider extremely important in the workplace. According to Fortune, one value millennials crave is meaningful workplace relationships, and Gallup adds that millennials want jobs to serve as development opportunities.
How do we form meaningful workplace relationships? Peer-to-peer recognition is a good place to start. It is an effective form of feedback that motivates employees to go above and beyond even when their manager is not around.
More than that, peer-to-peer recognition gives each and every employee the opportunity to recognize a coworker. This will motivate employees, create meaningful workplace relationships through positive feedback, form a positive company culture, and ultimately improve workforce engagement.
Learn more about our employee recognition solutions >>
Types of Employee Recognition
The common misperception about recognition is that it HAS to be connected with a monetary award. Although we all love receiving a check or a prize, meaningful peer-to-peer recognition can be valued just as much, if not more, and creates a lasting impact on an employee. Peer to peer, non-monetary recognition is especially important for millennials because it provides a sense of pride about work and enforces personal growth. This recognition affirms great behaviors and serves as proof of successful development.
We all know that millennials are quite technology-savvy. Social sharing is gaining popularity as social media and smartphones are now used for both recreation and work. Peer-to-peer recognition, such as a compliment or "win story", can be posted on social media or a company website. This allows other employees to share, like, and comment. This makes the recognition visible to more employees, which will inspire great behaviors and boost morale.
Peer-to-peer recognition is an easy way to engage employees by providing specific and meaningful credit where it is due. Millennials need this type of peer recognition to create meaningful relationships, which entails a multitude of positive effects for your company. Recognition will create loyalty to the company, inspire employees to improve customer service, create a happy and supportive work environment, and ideally increase revenue.
Need Help With Employee Recognition?
Why wait to implement a recognition program? Incentra offers the most customizable rewards and recognition platform in the business. We'd love to talk with you and help you create a successful culture of recognition.
Learn more about our employee recognition solutions.