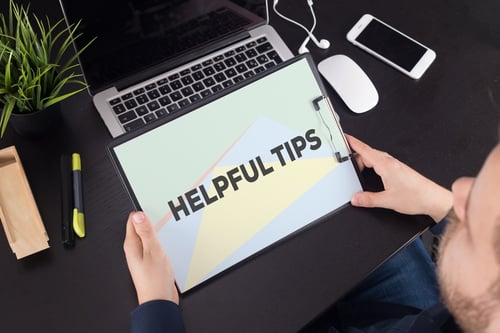 Campaigning for more employee recognition to a perhaps skeptical C-Suite can be a difficult task, but it can be made simpler with the right tools and evidence of value. This includes highlighting high-level benefits and results of your proposed recognition initiatives.
There are numerous benefits of a recognition program, and they're more than feel-good cultural benefits. The Forbes Human Resource Council found that "companies with highly engaged employees outperform their competitors by 147%" and are 4x as profitable.
This fundamental benefit, along with the following four tips, can be used to gain approval for more employee recognition.
(This blog post is an excerpt from our technology partner WorkStride. If you'd like to read the full blog post, click here.)
Employee Recognition Programs Add Recruitment Appeal
The Great Resignation, economic pressures, and a relatively low unemployment rate have made it difficult for organizations to recruit and retain top talent. A recent 2021 study by Willis Towers Watson found that 73% of employers are having difficulty attracting employees. And, "six in 10 respondents (61%) are having a hard time keeping workers."
To contend with rising pressures around talent acquisition, research supports employee recognition as a valuable driver for a workplace culture that helps attract and retain top talent in your organization.
Recognition is a huge opportunity to capture the unique benefits of a longer-tenured productive workforce, at a marginal cost per employee compared to replacement costs.
Save Substantial Costs by Reducing Turnover
Dealing with employee turnover can cost thousands of dollars per employee in direct and indirect costs. Employee Benefit News reports estimates of up to 33% of the employee's annual salary is spent on direct acquisition costs. So, that's about $20k for a worker making $60,000, or more for those higher up in the organization.
These hiring costs and a competitive hiring environment create an organizational shift towards reducing turnover. The money saved via reduced churn can be better invested in other aspects of the organization, like product development, marketing, and sales.
69% of employees who changed jobs "would have been more likely to stay if their employers offered more rewards and recognition," according to Oracle Netsuite.
Recognition Drives Behaviors that Align to Organizational Goals
There is a multitude of data to support the benefit of strategic employee recognition. This is due to the positive effect recognition has on employee engagement and other workplace behaviors that drive more productivity.

According to Oracle Netsuite, "84% of HR professionals said employee recognition programs had a positive impact on employee engagement" and "82% consider recognition an important part of their happiness at work."

Happiness and engagement are both strong drivers of effective workplace behavior change that gear more toward goals, creating the opportunity to instill core values and have fun and do so productively.
Align to Organizational Recognition Goals over Time
Sometimes, external market forces may derail your plans for a full-scale recognition program, affecting factors like budget and prioritization. But not all recognition programs need to begin with all of the bells and whistles. It's okay to start small.

Employee recognition programs may start with only one or two common recognition program types – like service awards and non-monetary social recognition, or bulk reward fulfillment and manager-peer spot rewards. Some of our clients kick off with a more basic program that still brings on the benefits, but with a smaller investment.

Over time, these programs can grow, both in size and inclusivity. Whether you start big or small, the recognition efforts are configured to your organization, specific and personalized for employees, and able to grow as you do.

If you'd like more support about how to gain approval from your C-suite for more employee recognition, please reach out. We are happy to help you.

(Again, this blog post is an excerpt from our technology partner WorkStride. If you'd like to read the full blog post, click here.)
We have helped many clients put together evidence of value for more employee recognition. Give us a call, and we can help you too!