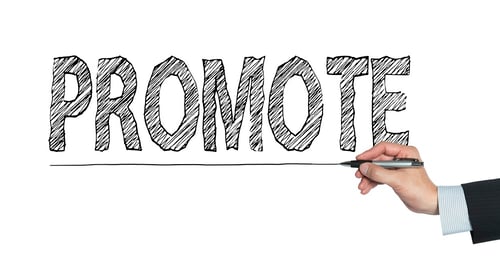 Is your channel incentive program working? Is the program helping you reach the goals you set? When our clients have incentive programs that need a boost in performance, we suggest that they first take a look at how they're promoting their programs.
When promoting a channel incentive program, it's not enough to just offer promotions and payout rewards. The program needs to interact with users so they stay engaged and keep the program top of mind.
Here are four ways to promote your channel incentive program that will help you reach your goals!
Equip your captive sales team with the tools they need

to introduce the program and promote it to their customers. These tools can include an outline of the key talking points highlighting the benefits of the program; promotional items that will be used daily and keep your brand top of mind; and handouts or a presentation to be used during a lunch and learn or webinar.



Host a program kick-off using multiple communications channels.

B

uild excitement with your sales channel that makes them want to modify their behaviors to meet and even exceed every sales target.

It's essential that you adapt your communications methods to individual preferences and proficiencies within your sales team. Make sure your communications are clear, concise, and personalized to the individual. Communicate often and use multiple media such as email, print, dimensional mailings, and video. Mixing your media will cut through the typical email clutter and keep your offering top of mind.



Promote your program on a monthly basis

. Promoting a channel incentive program once or just occasionally will not help you reach your goals. Your sales team needs to be reminded of the benefits of participating on a regular basis, and we suggest monthly. Each month maybe you have a new promotion or you highlight different aspects of the same promotion – whichever you choose, consistency and regularity are key!



Use shorter-term promotions within the larger promotion to keep engagement high

.

You want to keep your sales team engaged and actively participating in your program. If they have to wait too long to receive any kind of reward, they will likely lose interest. So we suggest implementing shorter term promotions within the large promotion so the team can earn some rewards along the way while working towards a larger goal.
Effective promotion of your sales channel incentive programs is often the difference between incentive program success and failure.
At Incentra, we help clients create effective, scalable, and affordable rewards programs and platforms that spark employee engagement, performance, and sales growth while building a culture of happiness and performance. Contact us today to learn more.

Here are a couple of related blog posts:
Sales Incentives and Sales Enablement in 2023
3 Ways to Create a Smart Channel Incentive Program