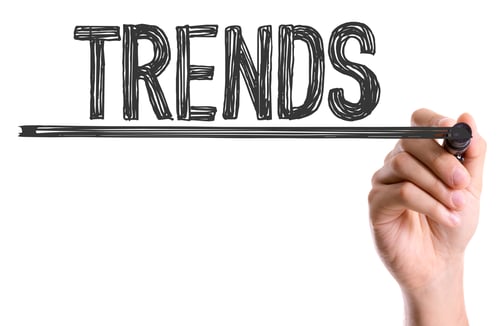 It's a new year and 2022 has already shown that we will have to deal with labor and supply shortages among other challenges. That's why it's essential to evaluate your current channel incentive program and make the necessary changes for your business to thrive this year.
According to the Incentive Research Foundation's (IRF) Industry Outlook for 2022, budgets for incentive programs are expected to increase by 34% this year. Respondents to the IRF survey also showed optimism for the 2022 economy as 63 % believe the economic outlook is strong compared to 50% in 2021.
Below we highlight four trends for channel incentive programs that we expect to see in 2022.
1. More Informed Buyers
Most buyers will know about your products and your company before reaching out. A 2021 study showed that over 90% of buyers perform online research before making a purchase. So buyers no longer need salespeople to give them a full presentation about the products, but what they do need is to hear why they should buy from your company instead of a competitor.
Buyers also want to know how you can solve their specific problems so that means you must know what their problems are and how you can help them.
2. Move from Selling to Serving & Building Relationships
As mentioned above, the role of the salesperson has changed as businesses have become more solution-focused, with an emphasis on serving customers. The sales process no longer involves just a presentation of the features of products, and they are usually more people involved in the sales process now. These roles can include Subject Matter Experts, Customer Success Representatives, Account Assistants, etc. The additional roles help serve clients and build long-term relationships. Clients appreciate quick and direct access to someone who can answer their questions or solve their issues.
So with more people involved in the sales process, your channel incentive program needs to motivate and reward not only sales behaviors but also non-sales behaviors.
3. Show Appreciation to Your Sales Team
So many employees are feeling underappreciated, and salespeople are no exception. According to Pipedrive's State of Sales Report, 59% of salespeople thought they had become more successful over the past 12 months during a pandemic. However, the challenge is rewarding that success – 61% said they felt underappreciated.
During the pandemic, companies made significant changes to keep customers, but they did not make the same effort to keep their employees, including their sales teams. And now is not the time to jump back into quotas and revenue goals without also giving recognition for smaller accomplishments. Rewarding small and big accomplishments give salespeople the incentive to work harder and result in more happy, satisfied employees.
4. Engage in Social Selling/Digital Sales
As we mentioned in #1 above, buyers are very informed. Before reaching out to your business, they have likely already checked your online reviews, any social media accounts your business has, and your website. Buyers enjoy doing research casually and on their own terms, and by the time they reach out to a business, they know a lot about your company and what it offers.
And this trend is not going away anytime soon. According to Gartner, 80% of B2B sales will take place online by 2025. So if your sales team is not already prepared to sell online, then you are going to lose sales. Your online sales strategy needs to be a priority.
It's also important for a salesperson to build his/her own social profile so there is more visibility to potential clients. Also if you position yourself as an expert in your field and regularly share helpful content, then potential clients will find you!
It's a new year, incentive budgets are expected to increase and the economic outlook is strong. Now is the perfect time to evaluate your current sales incentive plan and change what's not working. We've helped many clients implement successful sales incentives programs. Call us today so we can help you too.