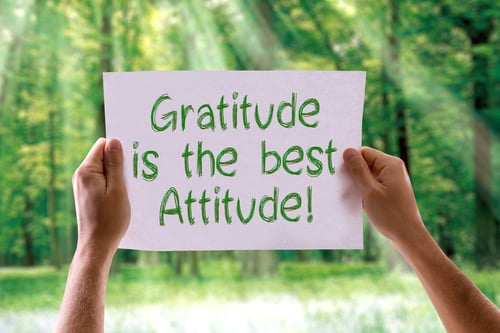 In part one of this blog post series, we discussed how you can show your support and recognize employees for going above and beyond during a global pandemic. Click here to read the full blog post. In this week's post, we have included additional ideas for acknowledging and celebrating the sacrifices and adjustments your employees made for the greater good of the company.
Demonstrate your own sacrifices. The gesture that's perhaps most appreciated is knowing that leadership has made the same (or greater) sacrifices. There may not be additional funds for discretionary benefits; however, verbal or written thank you's are appreciated but only go so far. People need to know that everyone is impacted and that company leaders have taken an equal or greater hit.
Speak from the heart. There are some low-cost, high-return ways to express appreciation. The first is by simply saying thank you—not from a script, but from the heart. Another way is to provide relief from the day-to-day. Try "No Meeting Mondays" or a "Wellness Wednesday" day off with pay. Let people know that you understand everyone is working under difficult times and that it hasn't gone unnoticed.
Create an experience for them to share. Sometimes it's as simple as acknowledging what we've gone through and sharing our appreciation in a town hall or open hours. Recognition can come in many forms, such as arranging a virtual development opportunity for the entire organization, a session on positive intelligence or even a "Book of the Month" club. Create a way for everyone to share an experience—focusing on the team, not the individual.
Distribute rewards equitably. Reward and recognition programs are great for incentivizing committed employees. Bonuses, back pay, time off, gifts, a company-wide event, or a thank you are great ways for leaders to display their gratitude. A well-structured program creates fairness and equity in the distribution of rewards. Employees feel valued when they are recognized for their commitment, loyalty, and support.
Express your appreciation to team members and their families. Public appreciation and acknowledgment of an employee's contribution is sweet—doing so along with their family members is sweeter. Remote working has given leaders access to employees' families through Zoom. It would be meaningful to thank employees in front of their families. A token of appreciation for the sacrifices of the employee and their family will go a long way toward building long-lasting bonds with the company.
Reward their sacrifices when things turn around. The most important thing businesses can do is acknowledge the efforts of their employees and the hardships they have gone through. The acknowledgment can take various forms, but it's important to do it in ways that are most relevant to the employees. It's also critical to reward the sacrifice when things turn around to ensure the balance between the company's "ask" and the employees' sacrifice evens out.
"Ask" and "tell." There are two simple and effective actions a business leader can take: "ask" and "tell." Ask the employee what special project or training they would like, and then reward them by fulfilling their request. Tell them that you appreciate them, their support, and the value they bring to you and the organization.
Reinvigorate Your Recognition and Reward Program
If you had to scale back your employee recognition program 2020, now may be the time to take it to the next level. It is essential to show your team that their hard work and sacrifices have been appreciated. Incentra can help get your employee recognition program running at peak performance in days, not weeks or months. Your employees deserve it. Give us a call at 888.899.7295.
If you'd like to learn more about creating a positive workplace culture, click on the link below for some great tips!