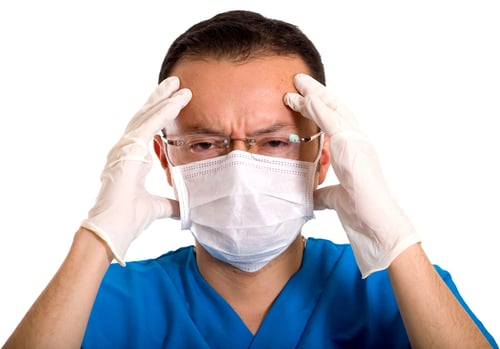 A year has passed, and many would say that we are still trying to find our way out of this global pandemic. So much has happened over the past year, and people have had to deal with challenges that they likely never faced before. Many healthcare workers worked grueling hours for months, often without the proper protective gear and with a fear of contracting a potentially deadly virus with no cure.
As we enter the second quarter of 2021, there seems to be more optimism, but we have to remember that healthcare workers are still tired and stressed, and they need support.
Much attention has been brought to the emotional and mental well-being of healthcare workers during the COVID-19 pandemic. In a recent article, the American Medical Association (AMA) gave suggestions on what tools organizations can use to help support their workers.
Utilize the Physician Support Line, a national, free and confidential support system of psychiatrists that have joined together to provide support to medical colleagues as well as medical students during the pandemic.


Some organizations have created a specific COVID-Stress Hotline that can be accessed by everyone working at the organization. The hotline can be accessed by text, email, or by calling in.


Assign therapists to easy access locations such as the cafeteria, emergency room and staff lounges with drop-in hours for the staff. May want to also consider offering these services to family members.


Virtual support groups with peers that meet on a regular basis to discuss ongoing challenges and solutions.


Provide online social and emotional wellness toolkits where all of the resources are centralized and easy for workers to access.


Supply some basic items for your employees while they are at work, such as snacks, drinks and hygiene items.
These are just some of the ways healthcare organizations can support their workers and ensure that their needs are being met during this especially stressful time.
If you are looking for additional ideas to help support healthcare workers, Incentra can help. We have a long and successful track record with some of the largest healthcare organizations in the U.S.