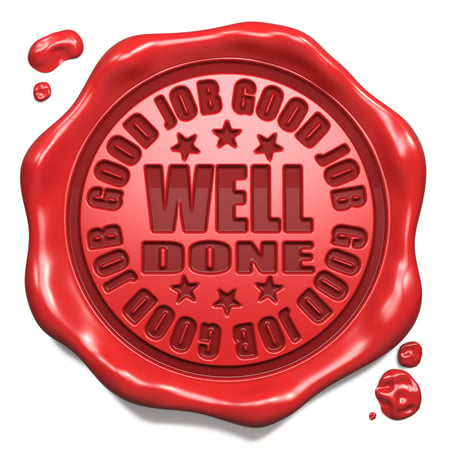 This blog post is part two in a 2 part series about employee recognition. If you missed the first post last week, click here to read it first.
Recognizing Employees
Employees have gone above and beyond to keep their companies and organizations running throughout this pandemic. Incentive columnist Roy Saunderson, an expert in employee recognition, offered some ideas for recognizing employees.
It's very important to be very mindful of how difficult this year has been for our employees and how employers can help to alleviate some of their frustrations and concerns.
We shared 10 of these ideas in a post last week, and 10 more ideas are listed below.
Determine Pride Points

– Ask employees what they're most proud of in the last six months. You will quickly learn what matters most to each employee.



Ask About Home Situation

- What are they dealing with while working from home? How is the situation with family, children, and school? How can you help them?



Remove Barriers

- There are constraints when working from home like time issues, technology challenges, or a lack of communication. Take note of each concern and report back on progress with addressing concerns.



Use Programs Frequently

- Utilize your online recognition programs daily and send positive messages. Celebrate people's birthdays and work anniversaries. Acknowledge people for their help and the positive actions you see.



Create Employee Connection Plans

- Facilitate discussion in staff meetings on creating better connections. What internal processes must be improved and what is the preference for each employee?





Limit Email to Office Hours

- Boundaries relieve employees from feeling compelled to respond to senders' emails after hours. It allows staff to separate their work and their personal lives better.



Offer Flexible Schedule

- Sticking to 9-to-5 schedules may no longer be realistic due to childcare/elder-care responsibilities. Be open-minded to budgeting work time while accommodating others' time zones and time constraints.



Encourage Peak Productivity

- If employees are not used to working from home their productivity may wane. Invite staff to identify their peak performance hours and prioritize important tasks during these times and make time slots interruption-free.



Virtually Socialize

- Create the chance for staff to connect and socialize informally while remote. This can be done through scheduled happy hours or at lunch and learns. This is especially helpful when staff is located across multiple locations and time zones.



Offer Online Learning

- Career development shouldn't stop because people work from home. Draw upon industry and professional certification programs. Have Learning & Development advertise existing resources. Offer to cover learning costs.
A Little Empathy Goes a Long Way
Showing empathy and concern during these challenging times can only serve to strengthen your employees' dedication and commitment to your organization's success. Implementing some of these recognition strategies requires flexibility.

You will need a technology platform that enables you to easily modify recognition initiatives on the fly. That's what we do at Incentra. We can help get you to the other side of this pandemic. Give us a call.