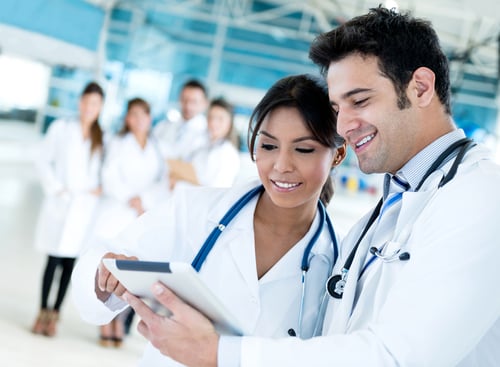 Incentra and their recognition and incentive technology partner WorkStride helped a large not-for-profit healthcare organization revitalize the health system's recognition program.
The Challenge
Orlando Health came to Incentra because they were looking to replace and improve upon a paper-based recognition program that was 30 years old. Orlando Health is a not-for-profit healthcare organization that serves the southeastern United States. Headquartered in Orlando, Florida, the system was founded more than 100 years ago.
Over the years, the meaning behind Orlando Health's recognition program had been lost, and usage among employees had dwindled. They had recently upgraded their standards of behavior and wanted to have a fresh approach when rolling them out to the employee population.
Orlando Health thought about managing the recognition program in-house but decided against it. They wanted a program that was easy to use for all employees, flexible in meeting their organization's needs, and mobile-friendly.
The Solution - Applause Central Program
Incentra and WorkStride built Orlando Health a program that revolved around both non-monetary and monetary recognition based on their "PROMISE" standards. Orlando Health named the new program "Applause Central."
The Applause Central program's foundation is based on the PROMISE standards, supported by these features:
Mobile capabilities that let busy healthcare employees access the program on the go.

A recognition module where both employees and patients can recognize behaviors aligning with the PROMISE standards with non-monetary "Kudos" awards.

An event calendar that highlights upcoming birthdays and anniversaries by team and allows users to send congratulatory messages.

Reporting on all aspects of the program showing usage and activity broken down via various custom filters.

User profiles that feature badges earned and also show the user one's own recognition stats.

A social recognition stream that displays awards earned and where awardees can receive additional congratulations from colleagues.
The Results
Applause Central facilitated over 103,000 recognition awards in year one with 86% of those awards being non-monetary. That is an average of over six recognitions per employee per year for their 15,000 team members. The team at Orlando Health was very pleased with the results. They appreciate that Applause Central is also connected to the organization's overall strategy.
For more information on how Incentra can help your organization, please contact us today.