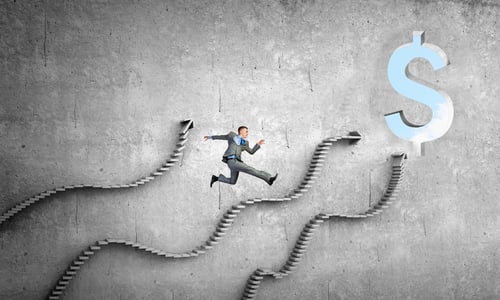 The past two years have totally upended everything we thought we knew about the sales process. Both sellers and buyers have had to adjust to a totally new system of prospecting, sales approaches, interactions, and contract negotiations. Sellers have to adopt completely new sales techniques, and buyers are learning to expect much more from the companies and sales teams that approach them. So what have the past two years taught us, and how do we go forward with sales processes that work in this remote sales model?
Adapting to the New Normal
HOWNOW, a sales training and development company, examined the wave of change that has washed over the industry in the past two years. They found that 2020 and 2021 haven't just affected how and where sales teams work, they've influenced what buyers expect when it comes to signing on the dotted line. They encourage sales managers to implement the following sales trends in 2022 and beyond.
Adopting a hybrid or fully remote sales model. There are plenty of ways in which remote sales reps can perform more effectively if the right structure is in place. Using a scheduling link allows prospects to find empty slots in the rep's calendar, cutting down on the phone calls and follow-up emails required to set up a meeting manually. Without a face-to-face focus, sales reps can often act more time efficiently and sell more effectively on a national and global scale.

Sales reps need to start personalizing for and understanding their customers. While a good sales rep can read body language in person, they should also look at digital cues and behavior data. Which pages did an inbound lead view before they completed a contact form? When are they opening and replying to emails? There are tools that can tell reps when prospects are engaging with the company's site and communicating in real-time? All of these tools help reps provide a more personal experience, especially if they are researching the company and the contact at the same time.

Social selling while avoiding spam and shortcuts. Utilize a rep's social media profile to make them more visible to prospective clients. If sales reps can establish themselves as a thought leader, they are more appealing to prospects. Data shows that 92% of B2B buyers would engage with sales professionals who appear as industry thought leaders.

Showing salespeople more love. According to Pipedrive's State of Sales Report 2020-2021, 59% of sales reps believed they'd become more successful at sales during the past 12 months. However, 61% feel they are underappreciated in the business world. Upgrading your sales incentive program can give your sales teams even more inducement to succeed and it could also set you apart as a desirable employer and help you attract disenchanted reps who choose to leave their current companies.

Embracing sales technology trends and changes. Because of the massive transition to remote selling, buyers have now developed a preference for digital sales. From a buyer's perspective, that may mean relying more on live chat tools or platforms where questions can be posed and answered on demand. It may also speak to wider technology sales trends in 2022, such as automation's growing role in reducing the time spent on manual tasks or giving your reps more tools to drive efficiency and productivity.
Imperative for a Robust Sales Incentive Program
So now that your sales team has gone digital, you are going to need a sales incentive technology platform that can powerfully track, motivate, recognize and reward their success in this new digital economy. Your new hybrid sales model demands it. Check us out. We can help! Contact us today or read more about us here.