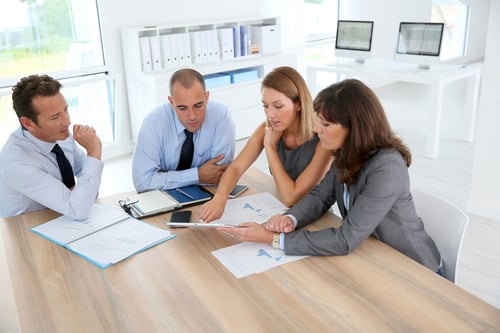 In part one of this blog post series, we discussed seven steps to help you get started in creating a successful sales incentive program. Even though creating a successful sales incentive program or revamping a current program may seem time-consuming and challenging, it is worth the effort!
To recap, the seven steps we included in the first blog post are:
Define goals and objectives for the program.


Put together your internal team.


Identify program participants.


Determine program-specific and guidelines.


Develop a budget and get approval.


Choose the rewards.


Implement an effective incentive platform.
In part two, we include three additional steps for creating a successful program - creating a communication plan, monitoring and evaluating success, and completing a final assessment.
1. A Communication Plan Is Key
Communicating effectively before, during, and after the program takes place is an important element to ensuring program success. An effective communications plan will help to motivate participants, drive participation, and set benchmarks for any future programs.
During pre-launch, communicate with participants to get them excited about the upcoming program. You can use email, website promotions, videos, etc. to help spread the word about the upcoming program while reminding them about the rewards that can be earned.
A good communication plan includes multiple touchpoints throughout the program to acknowledge participant actions as well as to reinforce behavior and drive program participation.
2. Monitor & Evaluate Success
Carefully monitoring your incentive plan will allow you to make adjustments along the way to ensure you are on the path to meeting the goals of the program as defined in step one - define goals and objectives for the program. This proactive approach will help you have a more successful program.
In addition, sharing any successes throughout the program will create excitement among both stakeholders and program participants.
3. Complete a Final Assessment
Once the incentive program is complete, be sure to measure the results and see if the goals were met. This assessment is key to giving you the insight needed to improve any future incentive programs. Gathering feedback from participants is also recommended. Even the most successful incentive programs can be improved in some ways.
Creating a successful sales incentive plan can be hard work, and if you don't want to do it on your own, Incentra can help you with every step along the way to having a successful program. Give us a call at 888.899.7295.