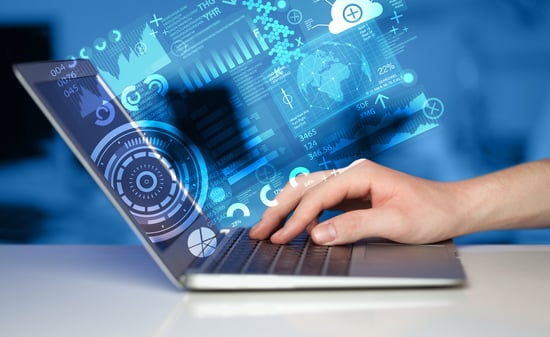 At Incentra, our clients and business partners often ask if having the right channel incentive technology solution can really help a company increase sales, and the short answer is YES! A well-designed, easy to use platform highly increases your chances of having a very successful incentive program.

Incentra's technology solution drives sales channel performance, engagement, and loyalty through flexible promotions, contests, and rewards that truly motivate.
So HOW can using the right technology help increase channel sales? Incentra partners with WorkStride to offer their clients an award-winning technology solution. Here are some of the key elements of WorkStride incentive technology that can help your business achieve its goals.
Increase Partner Loyalty
Incentive promotions are used to engage and motivate your partners with clearly defined goals and valuable rewards. This then drives channel loyalty and performance.
Promotions are tailored to your unique requirements and are offered by relevant brands.

Earnings are calculated based on specific conditions, which ensures that the right reward is paid out for the right behavior, every single time.

It is easy to migrate and onboard your people to the programs.

You can seamlessly segment people into defined groups for fine-tuned targeting.

Streamlined, software-driven approval process for timelier payouts with more accuracy.

More efficient, more accurate, and less burdensome backend validation process.

Reward choice is the key and users are shown the rewards available and they can choose the rewards that appeal to them most.
Engagement
You can boost partner engagement and participation by implementing games and widgets along with your promotions.
Users are kept informed of key highlights that are relevant for them.

Participants can track their progress against specified goals. Dashboards and trackers allow users to see their contributions front-and-center on the user homepage.

Active participation is more likely to occur when users can clearly see their progress in fun and engaging ways.

Gamifying all or some of the sales promotions in your program with a spin of a virtual wheel or an entry into a lottery, can boost excitement.

WorkStride programs are easily accessible for everyone as they are web-based, user-friendly and responsive across all devices, with global capabilities.
Rewards
You can keep partners motivated with a variety of reward types to suit every individual preference, from cash to reloadable cards to gift cards.
Branded prepaid cards are a great way to keep your brand top of mind and offer the broadest spending choice.

Users can also have access to hundreds of different retail gift cards.

For programs that involve cash and check issuance, we're there to support your needs by offering flexible ACH and physical check options for incentives, rebates, and more.
Training and Enablement



Help partners sell your products better and consistently keep your offerings top-of-mind with training and content.
Training can help you gain loyalty from your partners. Program users who have completed training are far more likely to participate actively in your sales promotions.

A toolkit is available for easy access and includes content such as PDF guides, brochures, pricing sheets, and other material.

In addition to automated messaging and alerts sent through the program, you can also create one-off targeted communications.
Data and Reporting
Reduce manual processes around claims validation, and visualize your progress and promotion results with built-in reports.
Get data into the system quickly and easily.

Users can easily submit claims individually or in bulk.

Claims are validated to reduce fraud.

A suite of built-in reports helps to make program results clear and simple and customized reports are also available.
So as you can see having the right incentives technology solution can drive channel growth and help your business reach its goals. If you'd like to implement a technology solution drives sales channel performance, engagement and loyalty, contact Incentra today.