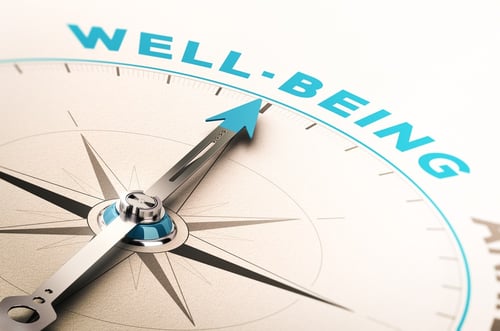 Wellness in the workplace encompasses not only physical well-being but also mental, emotional, and financial and remains a top priority for employers and employees this year. Mental health continues to be a big challenge that affects the workplace.
A lack of mental health support negatively impacts an organization's bottom line through decreased productivity, increased absenteeism, and high healthcare costs for companies, as reported in a study by BenefitsPRO.
Here are four strategies that organizations can implement to impact mental health and employee engagement in their workforce positively.
Provide Access to a Wellness App
Wellness apps are a low-cost investment in employee mental health. When choosing a corporate wellness app, it's essential to consider the needs and goals of your workforce. It's crucial to understand what employees need before selecting a solution to offer them. A few common mental health apps include Headspace, Happify, and Moodkit.
Offer Mental Health Benefits
According to the Kaiser Family Foundation's 2022 Employer Health Benefits Survey, large employers saw a growing need for mental health services. Nearly half (48%) of large companies saw an increase in workers using mental health services, and 29% said that more employees requested family and medical leave in the last year because of increasing mental health issues.
Some business leaders were early to add or expand access to mental health resources, but it hasn't yet become the norm. Given the high prevalence of mental health challenges and high utilization at companies that already provide those benefits, every employer should find a way to incorporate mental health services in its benefits offerings.
Address Work-Related Stressors
Employers can address work-related stressors and reduce burnout by prioritizing mental health as part of a holistic well-being strategy that touches all areas and departments. How this looks will vary between organizations, but there are some types of support that are most effective.
Benefits: Offering flexible schedules, remote work options, employee concierge services, paid time off and mental health support services can help mitigate work-related stressors.
Operations: Supervisors can manage employee workload; provide clear expectations and cross-train employees to act as a backup when needed.
Work culture: Employers can provide opportunities for career growth/development and recognize and reward employee achievements and service anniversaries.
Mandate Time Off to Recharge
According to a survey conducted by the Society for Human Resource Management (SHRM), one in five employers in the United States offer mental health days above and beyond regular sick leave. Providing employees with the option to take mental health days can help them manage stress and prevent burnout.
Some organizations have a company-wide week off to support mental health and work/life balance. Other companies offer a four-day work week with Fridays off during the summer — and some of those have made the change year-round.
Some employers, such as hospitals, can't realistically shut down company-wide but they can still offer employees additional floating days off to help support mental health. And the key to reaping the benefits of this perk is that management has to follow through by ensuring that people take the time off they deserve.
Prioritizing Mental Health Management
The rates of burnout, anxiety, and depression are at record-high levels. Employers who acknowledge the impact mental health has on their workforce and prioritize mental health support and resources will see the benefits. Employees will have access to mental health services and the time off they need to recharge, and companies will benefit as well, through higher employee engagement, increased productivity and innovation, and a positive impact on the bottom line.
Investing in the overall well-being of employees could potentially offer a higher ROI than any other investment a business could make. Contact us if you need help increasing employee engagement.
(This blog post is an excerpt from our technology partner Inspirus' publication Employee Engagement Trends & Forecasts.)
Here are some additional related blog posts:
Employee Recognition and the Future of Work
4 Tips to Help You Gain C-Suite Approval for Employee Recognition