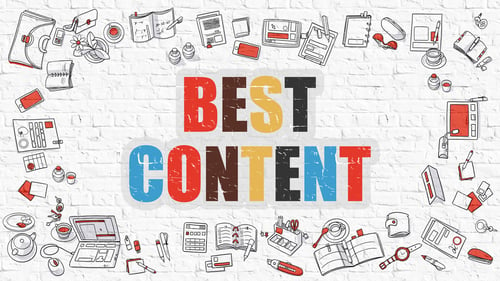 It's hard to believe that there are less than 5 months remaining in 2021. Since we are more than halfway through the year, we wanted to share our top blog posts (by the number of page views) that were published in January through July 2021.
If you missed any of these posts, be sure to check them out. They include information on the latest news and trends in the industry as well as helpful information on employee recognition and channel incentives.
Incentra is pleased to announce our charter partnership with Evergrow. You probably already know Incentra as a provider of world-class recognition and engagement technology solutions, and we are excited to be able to offer our clients this latest technology.
It's hard to imagine the pain and sorrow these brave caregivers endured day after day during the pandemic. Yet they keep going, showing up to work even though they are constantly at risk of being infected themselves. So where do we go from here to ensure that our frontline nurses are not only recognized for their daily heroism but are fully equipped and totally prepared to continue to perform their critical roles?
Recognizing Your Employees During and After Covid-19
Our employees have had to overcome unbelievable challenges to help ensure our survival. So how can we continue to acknowledge and support them as we transition to hopefully a non-COVID world?
Rebuilding Your Sales Incentive Program in 2021
Sales leaders have had to learn resilience in order to pivot to a new normal of virtual selling. How do we begin to restore some sense of normalcy to our sales incentive programs? Or will normal ever be possible again?
Recognizing Remote Employees in 2021
We have discovered new ways to communicate and interact with our employees and that can definitely be a good thing. A recent Forbes article offers managers some innovative ideas to interact and communicate more effectively with their remote working employees. Even though leaders have devised novel solutions to virtual collaborations, they have found that some worked well, and others didn't.
There you have it – our top blog posts for the first 7 months of 2021. All of our blog posts can be found on our website here. Stay tuned for more informative posts coming in the upcoming months. In the meantime, let us know if Incentra can help you with your employee recognition or channel incentives programs.
If you have any questions about employee recognition or sales incentives programs, feel free to reach out.