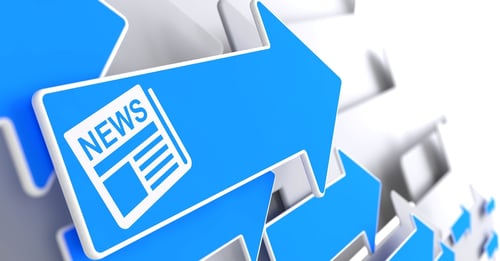 2020 has definitely been a year to remember so far. As we reach the halfway point through the year, we wanted to share our top blog posts (by number of page views) that were published in January through June.
If you missed any of these posts, be sure to check them out. They include information on the latest news and trends in the industry as well as helpful information on employee recognition and channel incentives.
This year brings us tough challenges and exciting opportunities. So what do we need to focus on this year in our employee recognition programs? What are the difficult issues and potential breakthroughs we will have to face? Do we know what they are and are we ready to take them on?
For many of us, the workplace we know has all but disappeared. Many US businesses have gone through a period of having employees work from home. Businesses have faced many challenges over the past few months. So how do we cope with these challenges and somehow keep our workforce motivated and productive?
One of the most frequently asked questions that we get from clients and prospective clients is "what is the ROI of an employee recognition program?" Recognizing employees is much more than just a nice thing to do or an added perk – it is an essential business component.
We all are witnessing the extraordinary courage and dedication of our nation's healthcare workers. They face unimaginable conditions every day and somehow keep on going despite overwhelming physical and emotional challenges. They are exhausted and under-resourced and putting their lives on the line as never before. How can we as leaders really step up at this unprecedented time to truly provide them the support they so desperately need?
OK, so maybe you've got your 2020 sales incentive plan in place. But, just maybe you're not sure if it's the right plan for your salespeople. Don't worry there's still time to change it up and ensure you'll get the edge in an increasingly competitive sales environment. So what do you need to keep in mind as you work to refine your approach to sales compensation?
It's no secret that one of the biggest problems facing healthcare organizations across the care continuum is employee retention. Turnover in the healthcare industry is at an all-time high, which means that HR leaders are scrambling to improve retention and employee happiness at work as the demand for talent rises.
There you have it – our top blog posts for the first half of this memorable year. All of our blog posts can be found on our website here. Stay tuned for more informative posts coming in the second half of 2020.
In the meantime, let us know if Incentra can help you with your employee recognition or channel incentives programs.